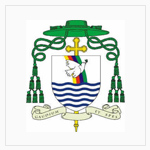 A top Vatican leader overseeing the World Meeting of Families won't visit Philadelphia this week as originally planned.
Archbishop Vincenzo Paglia, president of the Pontifical Council for the Family, postponed his visit to the host city for the large Catholic gathering to allow more time for organizers far and wide to get all elements of Pope Francis' visit to the United States in place, said area WMOF organizers.
Paglia expressed "his sincerest apologies" for the last-minute cancellation, said WMOF organizers.
The Philadelphia archdiocese remained on target with its planning for WMOF, said spokesman Kenneth Gavin.
With Pope Francis planning on visiting more parts of the United States than just Philadelphia, the archbishop  wanted there to be more time for plans in other places to be hatched out, said organizers. No papal plans in other cities have been announced.
The Pontiff is expected to attend the World Meeting of Families in Philadelphia in September. The three-day visit will include a public Sunday mass on the Ben Franklin Parkway on Sept. 27. Officials estimate up to 2 million people could come to see the Pope.
Paglia was due to attend events in the city on Monday. He was supposed to attend a celebration for the Feast Day of Saint John Neumann in Northern Liberties. That event still took place Monday afternoon at the St. John Neumann Shrine on N 5th Street.
Organizers expect Paglia to come to town later this year.
Read more: http://www.nbcphiladelphia.com/news/politics/Vatican-Official-Paglia-Cancel-Philly-Trip-287491151.html#ixzz3QDGqUwEK
Follow us: @nbcphiladelphia on Twitter | nbcphiladelphia on Facebook